Wireless 1218 Led Par Lights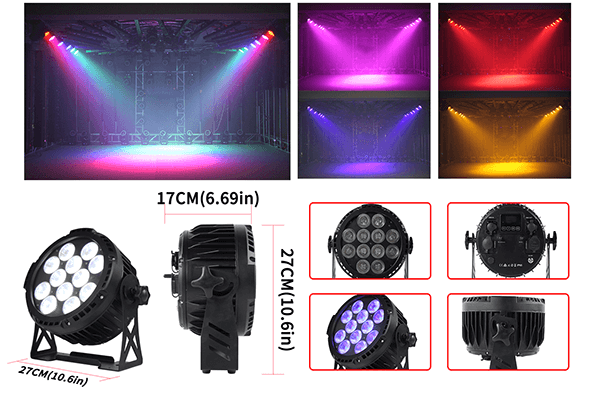 AZCOLOR Wireless 1218 LED par lights, is one multifunctional fixture, have the following advatange, such as built-in rechargable battery, remote wifi control, DMX512 control and RDM support. the battery capacity is up to 19200MAH, which can rechange more than 3000 times, and can use more than 12 hours after full charge. Variety refresh frequency, 4 dimmer mode to meet different photograhpy studio requirements.
When fully charged, battery life: in 12 hours with color gradient, full brightness: 6 hours
Lithium Battery/ 6 in 1 LEDs/ Four Dimmer modes/ RDM support/ Wireless/ IP65
It is precisely because of its powerful functions that the product is widely used in indoor and outdoor stage performances and performance venues, and it is one of the favorite products of rental businessmen.