150W Water Wave LED Lights
azcolor 150W Water wave LED Lights use telephoto zoom optical design is adopted, which can effectively and flexibly change the size of water ripples according to the actual situation on site.
It can be square light spot, with seamless splicing effect, and the light spots of lamps and lamps can be seamlessly spliced.
The color of the light adopts a transitional rotation and can display a combination of multiple colors at the same time.
All-aluminum chassis heat dissipation design is adopted, and the outdoor protection level of light fixture can reach IP65.
The lights have a variety of optional configurations, such as optional wireless signal control receiving system, etc.
A variety of color transition effects, a good interpretation of the morning, noon, evening and other sunlight water effect.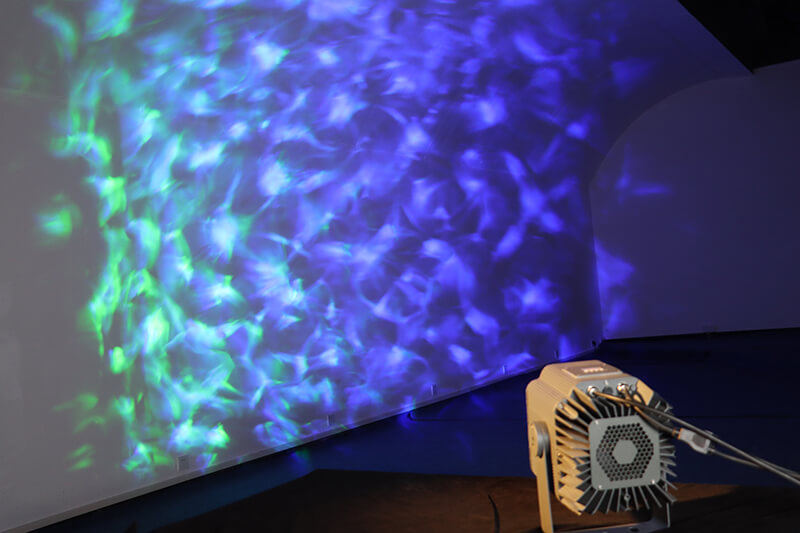 Widely used in aquariums and theme parks for dyeing and rendering to enhance the atmosphere.